Today we were joined live by internationally acclaimed coach, speaker and author, Dr Patrick Williams, to discuss the power of authenticity and vulnerability at the right time.
What I've discovered in my life is there is a depth of power in vulnerability that is amazing. Authentic communication is something we talk about frequently on MindPower and in our trainings, so this is definitely a topic that is synergistic with Dr Pat's brand new book Getting Naked: on being emotionally transparent at the right time, right place, with the right person.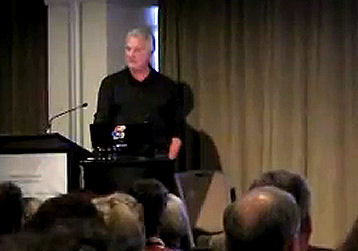 Dr Pat obtained a Masters degree in Humanistic and Transpersonal Psychology and recognized while practicing as a psychologist, that his preference and style was more like a coach; focusing on reclaiming life, rather than fixing or diagnosing people. Dr Pat was one of the pioneers of the life coaching industry, and has penned six books about the coaching profession. But his latest book, Getting Naked, is the first one written to capture a wider audience.
As we chatted, it was clear Dr Pat and I are driven by an aligned philosophy – we both strive to help others live their best life, and reach beyond mediocrity. It was this message that Dr Pat wanted to make loud and clear.
"This is really the book I was meant to write. The goal is to reach more people and in simple terms, show them how to get beyond the shit in your life and onto the life you want to live."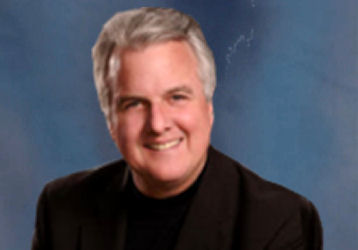 An on-going theme of MindPower has been being your authentic self, which requires you to really find your passion, your true calling that puts you on-purpose and fuels you. In our Masters of Destinies program we call this our North Star. It's what gives our lives direction, motivation and excitement, which ultimately can lead to great success in life. Dr Pat shares his views on this.
" I truly believe we all have a unique purpose, maybe more than one. We have a legacy to leave at various stages of our lives. Your influencers and mentors change as you do."
Getting Naked is a starting point to understand the whole concept of truly finding your authentic purpose. And sometimes, that means getting emotionally and vulnerably naked. But just like being physically naked, this isn't something you can do anytime, anywhere with anyone. You have to find that non-judgmental trusted listener, committed to hearing all the possibilities that can come from conversing about what your deep needs are, and can offer guidance on how to shine some light on them.
When you truly become your authentic self, it is a game changer. It is something I am passionate about helping others find, harness and translate into an extraordinary life. And this is something that Dr Pat expresses brilliantly.
"The biggest goal in life is to find out who you are, what's unique to you, and to identify the things that are holding you back from those goals. You can have things bundled up and hidden that were once your greatest joy and beauty – like the dancer you never became, or the art you never expressed. It's about identifying all the things you put on hold and haven't been expressed yet for you.
The right time and right place means finding a non-judgment listener to share that with, and let the light shine on those things, and discover you were wholly meant to be."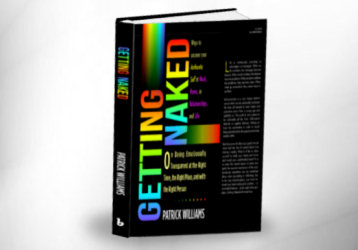 There are tips and strategies throughout Getting Naked to help every reader find their uniqueness. But why bother? What's the point in going to the trouble to do all this?
It creates a clean sweep in your life, identifies the things that are holding you back, and takes away the power they have over you. But to do this, sometimes you've got to be vulnerable with the right person. You've got to be at the right place to recognize the importance of claiming your uniqueness and authenticity. Then, it's time to get naked.
For more information on Dr Patrick Williams please visit www.drpatwilliams.com